Can a Chiropractor Help After a Sports Injury?
Can a Chiropractor Help After a Sports Injury?
Written By Family Chiropractic Center For Wellness on February 28, 2020
---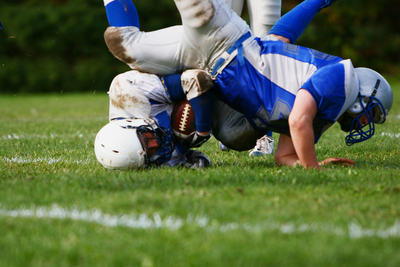 If you're an athlete, then sports injuries like strains, sprains, and tears are inevitable. In the U.S. alone, more than 8.6 million cases of sports-related injuries are reported every year.
Most of these injuries are caused by forceful impacts, repetitive motions, overtraining, and lack of proper warm-up.
Today, more and more athletes are dropping medications and surgeries and warming up to chiropractic care for their sports injuries. Chiropractic for sports injuries not only helps to reduce pain and promote quick healing after an injury but also enhances your overall body balance and performance. You'll be back on the track in no time.
Sports Injuries Treated by Chiropractic Care
Some of the common sports injuries that our chiropractors treat include:
Calf strains and hamstring
Neck pain
Thigh and groin sprains
Sciatica
Shoulder injuries
Lower back pain
Achilles tendon injuries
Tendonitis
Golfers/Tennis elbow
If these injuries are not treated properly, they may recur and shorten your promising sports career. Thus, see your chiropractor as soon as possible.
How Does Chiropractic Care Treat Sports Injuries?
On your first visit, a chiropractor will review your medical history, and then perform a targeted diagnosis to determine the type and extent of your injury. Treatment can begin after this. At Family Chiropractic Center for Wellness clinics, our chiropractors aim at treating the underlying problem for long-term pain relief.
Chiropractic for sports injuries usually involves gentle, specific adjustments to remove spinal joint irritation and free stiff joints. Generally, this natural treatment is painless. However, you may feel a little discomfort around the injured area.
After the chiropractic care, a personalized rehabilitation plan is recommended to strengthen the injured area, prevent future flare-ups, and improve your range of motion.
Even if you don't have a specific injury, you can make regular visits to the chiropractic office for proper alignment of your spine and other musculoskeletal structures. This will improve your performance and make you less prone to injuries.
Comprehensive Sports Injury Treatment in Hudson, Spring Hill, Brooksville, and Homosassa
At Family Chiropractic Center for Wellness clinics, our chiropractors are trained and licensed practitioners to treat a wide range of sports injuries, saving a lot of athletes' careers.
For your sports-related injuries, call your nearest chiropractic clinic - Spring Hill location: (352) 340-5936, Hudson location: (727) 862-8571, Brooksville location: (352) 283-8388, Homosassa location: (352) 587-4155.

Posted In: Chiropractic Sports Injury Treatment