Chiropractic Care Shown to Provide Pregnancy Pain Relief
Chiropractic Care Shown to Provide Pregnancy Pain Relief
Written By Family Chiropractic Center For Wellness on March 23, 2021
---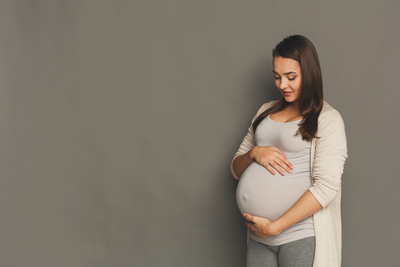 During pregnancy, the expecting mother's body undergoes pelvic shifts, postural adjustments, and a growing belly. All place pressure on your spine and joints. The good news is there is ample research showing that chiropractic care is safe and effective during pregnancy.
Dr. Brian Dahmer personally got to experience performing chiropractic care on his pregnant wife while he attended university. "It was an incredible experience," Dahmer said in one of his Facebook videos. "We went through the bradley method together. Through that experience I was able to help deliver my first baby. I realized how much stress can be on Mom, as well as the baby. I became very passionate about taking care of moms before and after pregnancy."
Clinical Studies Show Chiropractic Care Offers Back Pain Relief to 84% of Pregnancies
It has been reported that approximately 50% of all pregnant women experience back pain during their pregnancy and 50% to 75% of women experience back pain during labor, according to this meta analysis of 20 years of data.
Every 10lbs of weight in your stomach puts 40lbs of pressure on your back. Seeking chiropractic care during each trimester has been shown to:
Relieve back pain, neck and joint pain
Shorten delivery process by up to 31%
Helps with nausea
Reduce risk of needing a c-section
Experience an overall healthier pregnancy
Keeping physical stress to a minimum during pregnancy is crucial. Chiropractors utilize what's called the Webster Technique to make sure your pelvis stays aligned and your baby has maximum room for development and moving into proper position for delivery.
Help Make Your Pregnancy Easier at Family Chiropractic and Wellness
We offer several pain relief techniques to keep you feeling well throughout your life. The Webster Technique in particular is designed to help pregnant women relieve aches and pains associated with pregnancy. And yes, we have tables specially designed to accommodate pregnant bodies.
Chiropractic is a safe way to maintain the health of your spine, pelvis, joints, and muscles while pregnant. Additionally, the techniques we use do not put pressure on the abdomen. We are here not only to prevent breech, and help you avoid a C-section, but to reduce all aches and pains related with pregnancy.
We also have a video running about 16 minutes where Dr. Dahmer provides information on pregnancy and chiropractic.
Have questions or want to schedule an appointment? Call Family Chiropractic Center For Wellness at one of our four Florida locations or go online and fill out a contact form. We would love to take care of you and baby!

Posted In: Chiropractic Pregnancy Chiropractic