How Chiropractic Care Can make You A Better Golfer
How Chiropractic Care Can make You A Better Golfer
Written By Family Chiropractic Center For Wellness on January 6, 2021
---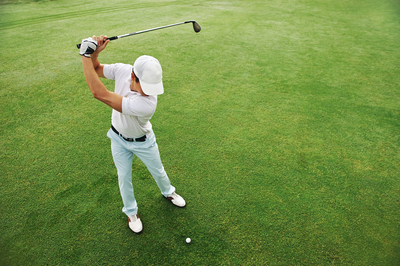 If you're a golfer, you're probably always looking for ways to perfect your game. Visiting a chiropractor maybe isn't at the top of your list when you're thinking of ways to improve—but it should be. Here's why chiropractic care for golfers is so essential.
Understanding the Toll Golf Takes on Your Body
Golf requires a lot of repetitive motion, resulting in overuse syndrome. Overuse syndrome can cause swelling and numbness in the arms and hands. With time, it may interfere with the mobility of the arms and hands, making golfing impossible.
Back injuries are also common in golf. In fact, the number one injury in golf is the lower back. Why? As you hit the ball, you bend forward and rotate the spine. This is one of the most strenuous actions for the spine. Spinal injuries like herniated discs often stem from activities that involve this sort of twisting, like shoveling snow and gardening.
How Chiropractic Care for Golfers Can Help
Ultimately, this isn't just about improving your golf score. It's a matter of maintaining your overall health and wellbeing. Left unaddressed, misalignment in the spine can lead to more serious issues requiring invasive sports injury treatment. Pro golfer Tiger Woods has had multiple back surgeries, for example.
Don't let it get to the point that you need surgery. Chiropractic care for golfers provides the preventative care you need to stay healthy.
A chiropractor can correct vertebral misalignment using spinal manipulation, counteracting the damage that comes with golf's repetitive movements. Correcting misalignment will improve restricted motion and enhance comfort, allowing you to play with greater confidence.
Golf can also take a toll on your muscles, causing tightness in the legs, back, shoulders, neck, and arms. Chiropractic massage can alleviate this tension, allowing for a greater range of motion and improving your swing.
Book Your Sports Injury Treatment Now
Family Chiropractic Center For Wellness offers comprehensive chiropractic care for golf in four locations: Hudson, Spring Hill, Brooksville, and Homosassa. Their team includes licensed chiropractors and massage therapists who have provided sports injury treatment for countless patients.
The fastest way to make an appointment is to call the location nearest you.

Posted In: Chiropractic Sports Injury Treatment Improve your Golf Game