Chiropractic Care for Children: Frequently Asked Questions
Chiropractic Care for Children: Frequently Asked Questions
Written By Family Chiropractic Center For Wellness on February 8, 2021
---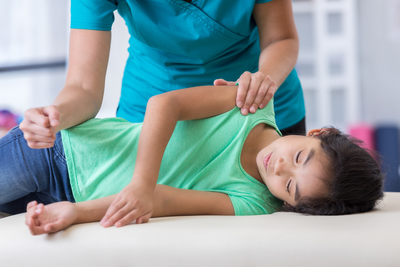 As a loving parent, your child's health is a top priority. Pediatric chiropractic care can help treat various spinal conditions in kids and enhance their overall wellbeing. These frequently asked questions cover parents' most pressing concerns about chiropractic care for children.
FAQ: Chiropractic Care for Children
Before you sign your child up for any medical treatment, you want to do your research. Here's what you should know about pediatric chiropractic care.
Is Pediatric Chiropractic Care Safe?
This is an understandable concern because kids' bones aren't yet fully formed. Overly rigorous manipulation of the spine or joints could indeed cause harm. Pediatric chiropractic care is safe when performed by a licensed, trained professional with experience working on kids.
Think of chiropractic care for kids like you would any other pediatric medicine. If a child has an infection and needs antibiotics, a doctor will prescribe the necessary drug – but in a much smaller dosage than they would for an adult. Pediatric chiropractic care is similarly adapted to younger bodies.
How Old Should a Child Be to See a Chiropractor?
Even infants may benefit from chiropractic care. Spinal misalignment can develop during the birthing process, for example, causing conditions like Torticollis. This ailment is characterized by a twisting of the neck, which causes the head to tilt at an odd angle.
Why Might Your Child Need Chiropractic Care?
Here are some reasons you might consider chiropractic care for children:
Speed healing after a surgery or injury, like a fractured bone.
Treat scoliosis, a condition in which the spine curves sideways.
Improve general wellness.
Enhance athletic performance (for older kids).
How Can You Find a Chiropractor for Kids?
Find a professional who advertises that they work with children. They will have the tools and knowledge to safely and competently treat your kid. Their team will also be child-friendly and emotionally equipped to work with little ones who may get fussy or scared during treatments.
Pediatric Chiropractic Care in Florida
Family Chiropractic Center For Wellness provides chiropractic care for children of all ages, including newborns. Many of their doctors have children of their own who they treat, and they are used to working with kids. They have four Florida locations: Hudson, Spring Hill, Brooksville, and Homosassa.
The fastest way to make an appointment is to call the location nearest you.

Posted In: Chiropractic Pediatric Chiropractic