Low Back Pain Treatment with Chiropractic Care
Low Back Pain Treatment with Chiropractic Care
Written By Family Chiropractic Center For Wellness on January 29, 2020
---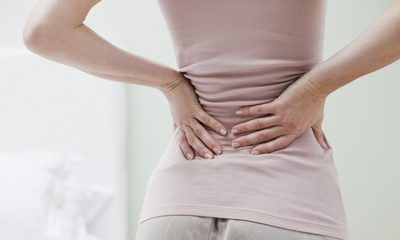 Do you experience persistent low back pain that never seems to go away? Is it interfering with your daily activities?
You're not alone.
According to the National Institute of Neurological Disorder and Stroke, about 80 percent of adults experience some form of lower back pain at some point in their lifetime. Low back pain can be caused by nerve irritation, damage to the intervertebral discs, and lumbar strain (stretch injury to tendons, ligaments, and muscles).
So, what's the most effective low back pain treatment?
Why Chiropractic Care Should Be Your Go-To Low Back Pain Treatment
Most low back pain can simply be treated with chiropractic adjustments. It's one of the most recommended low back pain treatment because it's all-natural, non-invasive, and provides permanent pain relief.
Medication for back pain not only last for a few hours, but may also come with negative side effects such as nausea, headaches, and dizziness. Chiropractic care, on the other hand, aims at treating the root cause of the problem as opposed to just the symptoms. This offers a permanent solution for your back pain.
How Does Chiropractic Care Work for Low Back Pain?
Chiropractic care involves the use of hands-on spinal manipulations to relieve back pain without any medication or surgery.
These manipulations assist in the alignment of the musculoskeletal structures, which promote the free flow of oxygen and nutrient-rich fluids throughout the body. This results in quicker self-healing and pain relief to injured parts. Additionally, chiropractic adjustments restore mobility to the joints that are restricted by tissue injury, improving your range of motion.
However, chiropractic treatment is only possible following an accurate diagnosis of your back pain. Therefore, the chiropractor must be aware of your medical history—current medications, ongoing medical conditions, surgical/traumatic history, and lifestyle factors—before deciding on a suitable therapy.
Get Low Back Pain Treatment at Family Chiropractic Center for Wellness
At Family Chiropractic Center for Wellness, we provide comprehensive chiropractic care for long term low back pain relief. Our chiropractors are licensed and have years of experience treating a wide range of conditions with chiropractic care. We have clinics in Hudson, Spring Hill, Brooksville, and Homosassa.
Contact your nearest clinic (Spring Hill location: 352-340-5936, Hudson location: 727-862-8571, Brooksville location: 352-283-8388, Homosassa location: 352-587-4155) to schedule an appointment with one of our professional chiropractors.

Posted In: Chiropractic Low Back Pain Back Pain