Top 7 Signs You Need Chiropractic Whiplash Treatment Right Away
Top 7 Signs You Need Chiropractic Whiplash Treatment Right Away
Written By Family Chiropractic Center For Wellness on June 18, 2020
---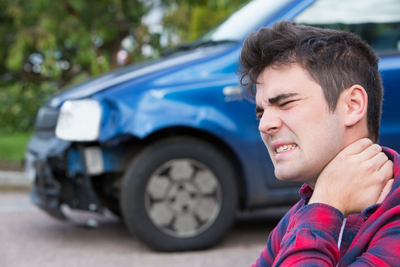 Should you see your Spring Hill chiropractor after a car accident?
Definitely – even if you don't experience pain right away. Receiving chiropractic whiplash treatment can not only reduce the discomfort you experience now but prevent long-term damage.
7 Signs You Need Whiplash Treatment from a Spring Hill Chiropractor
To determine whether you need car accident treatment, Dr. Brian Dahmer will check for the following warning signs of whiplash.
Neck pain
Neck stiffness
Loss of range of motion
Headaches that start at the base of the skull
Muscle soreness and pain in the shoulders, upper back, and arms
Numbness or tingling in the arms
Fatigue
Dizziness
What's Included in a Car Accident Treatment Plan
If Dr. Dahmer determines that whiplash treatment is necessary, he'll create a treatment plan that fits your unique needs. Passionate about the services he provides, he doesn't believe in a one-size-fits-all approach to chiropractic care. You can be sure that when you receive your car accident treatment plan it will contain the exact procedures that will help you heal successfully.
Chiropractic Adjustments
After the trauma of a car accident, your body can experience misalignment, which causes even more strain and tension on the soft tissues of your body. Adjusting the spine will reduce pain and promote proper healing.
Massage Therapy
Muscle tension can be eased significantly with regular massage therapy. The therapist won't just focus on relaxing the muscles, they'll also work on breaking up scar tissue to help you avoid long-term stiffness and poor range of motion.
Cold Laser Therapy
Low-light laser therapy helps repair damaged tissues. Cold laser therapy also reduces pain and inflammation associated with whiplash.
Spinal Decompression Therapy
If any of your nerves are pinched after an accident, you'll need spinal decompression therapy. You'll lay on a table, have a harness placed around your waist, and your body will be slowly and gently stretched to relieve the pressure on your nerves.
Prevent Long-Term Pain and Damage – See Your Chiropractor ASAP
It isn't uncommon for whiplash pain to manifest days after an accident. Because of this, some people think they can forego whiplash treatment. Unfortunately, damage has already occurred. Waiting days or even weeks to seek treatment can result in long-term pain and mobility issues. Don't wait until you're in pain. Visit your Spring Hill chiropractor right after an accident.
Are you experiencing pain following an accident? Contact us right away at 352-340-5936 to schedule an appointment.

Posted In: Chiropractic Auto Injury Treatment Whiplash Treatment